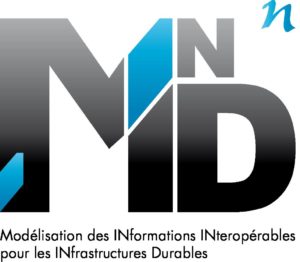 Given growing demand for digital models in infrastructure design, there is an increasingly pressing need to develop shared working methods. MINnD is a French government-endorsed project aimed at promoting the use of BIM in the infrastructure sector, helping develop specific BIM standards and formats, and preparing for their integration into current and future working methods.
setec als joined the project in 2015, participating in the first working group on infrastructure and noise (UC6). In 2016, the second design phase was launched and this group widened its focus to integrating environmental issues into BIM for road and rail infrastructure. At the same time, the working group welcomed new participants, including two engineers and a final-year trainee from setec als.
Working alongside other setec group subsidiaries, setec als is currently pursuing its commitment to MINnD as a member of two new groups on underground infrastructures, focusing on civil engineering and the environment (themes 1 and 2 of UC8).